Engineering & Technical
Talented engineers with unique skills and knowledge, and the ability to lead.
We have been recruiting engineers since 2006, making placements on both coasts and almost everywhere in between. We have conducted successful searches in the aerospace, architectural, civil, electrical, geotechnical and mechanical fields. Our engineers work in design, management and consulting roles in the power, manufacturing and consulting engineering industry.
Many of our clients with engineering needs have come back to us for help filling executive, management and sales roles.
Our searches now focus on:
General Managers
VP of manufacturing
plant managers
electrical engineers (power)
electrical engineers (architecture)
electrical engineers (manufacturing)
mechanical engineers (power)
mechanical engineers (architecture)
mechanical engineers (manufacturing)
civil engineers (land development, environmental, water/wastewater)

Engineering
mechanical engineering manager (Central Nebraska)
land development (civil) engineer (Des Moines, IA)
electrical engineer - MEP (Des Moines, IA)
mechanical engineer - MEP (Des Moines, IA)
Manufacturing
general manager (Northern Kansas)
plant manager (Southwestern Nebraska)
maintenance manager (CONFIDENTIAL)
If you are a company looking for a highly skilled technical professional or a talented technical professional interested in exploring other opportunities, please contact Mitch Arnold at 402.884.7466 or mitch@preferredpartnersllc.com.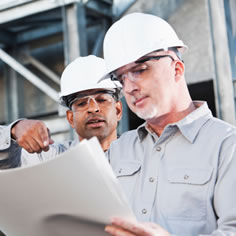 Featured Positions
electrical enginer (Omaha)
lead commissioning professional (Lincoln/Kansas City)
electrical engineer (Lincoln)
physical security sales (nationwide)
traffic engineer (Omaha)
HVAC service manager (Des Moines)
Contact Us Now